Main content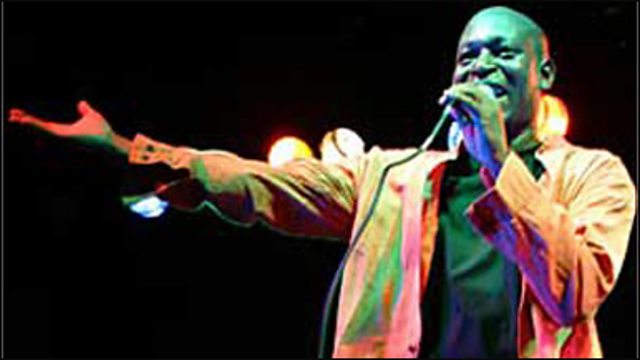 13/02/2010
Contemporary and classic tracks from around the world. Playlist at bbcworldservice.com
Another chance to hear a programme devoted to singers who perform in their own, invented languages. Julien Jacob was born in Benin but has lived most of his life in France and the words he uses have a distinct French lilt. He says that his is an 'unknown language which everybody can understand because words only find their meaning in the emotions they carry.'
Rhett Brewer may be an American living in the UK but the words in his songs have a distinctively Mediterrannean flavour. You might expect the Czech duo Dva to sound vaguely Slavonic, the way Slovak vocalist Sui Vesan does, but in fact Dva's sonic world often veers from Latvian to a slightly surreal neo-Hungarian, linguistically far away from anything Slavonic.
Experimentation with language isn't restricted to soloists or long-established bands either: Toto, Bona, Lokua was a one-off studio collaboration by three well-known musicians from two continents and Turkish-Dutch percussionist Sjahin During sought out Armernian vocalist Arto Tunçboyacıyan for his album Afro Anatolian Tales.
Julien Jacob photo above by Dan Brady.