Main content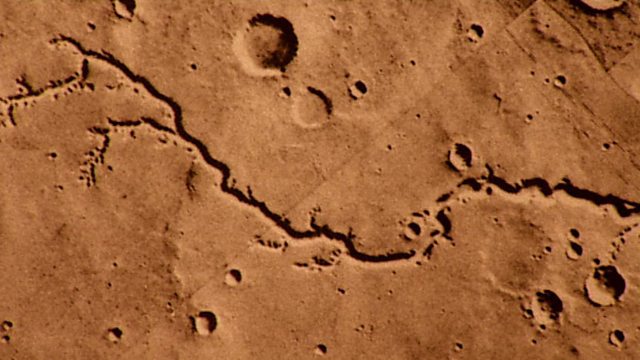 River channels on Mars
The 1976 Viking 1 and 2 Mars missions sent two landers to the surface and two orbiters around the planet. The orbiters mapped Mars in unprecedented detail and returned strong evidence of past flowing water. This finding suggested that the Red Planet may have once supported life.
Duration:
Featured in...
A collection of videos clips about our search for evidence of life on Mars.

Watch Solar System video clips from the BBC Archive.
More clips from Life: Black Holes
More clips from The Planets Revisited