Main content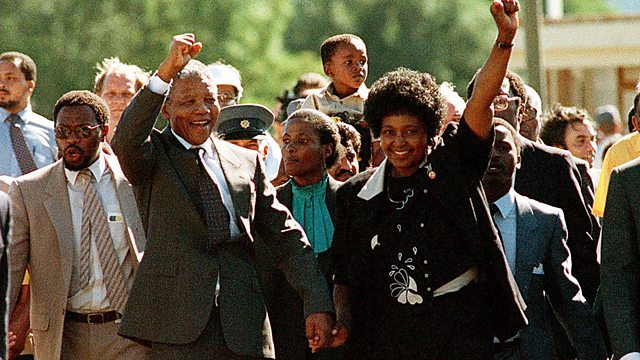 Hilda Ndude, Campaigner
Hilda Ndude was responsible for ensuring Nelson Mandela's first public appearance in 27 years went without a hitch. What were her feelings on the day of his release?
*** This programme was first broadcast on 10 February, 2010 ***
Lucy Ash speaks to Hilda Ndude, the woman pictured alongside Nelson and Winnie Mandela as the former political prisoner takes his first steps to freedom 20 years ago. Hilda Ndude was responsible for making sure that historic day went without a hitch and describes how she feels about the man she calls Madiba today.
Rebuilding Swat
Our reporter Adnan Rashid meets the weavers of Pakistan's Swat Valley who are trying to rebuild the region's economy after military operations to push the Taliban out of the area.
Stan Brock
As the healthcare debate rumbles on in the United States, we meet the British man who has dedicated much of his life to helping those who can't afford a doctor or dentist. Stan Brock tells Lucy Ash how he went from wrestling with anacondas in the jungle to helping millions of Americans.
(Image: Nelson and Winnie Mandela on the day of his release, with Hilda Ndude behind them, Credit: AFP/Getty Images)
Last on
Broadcasts