Main content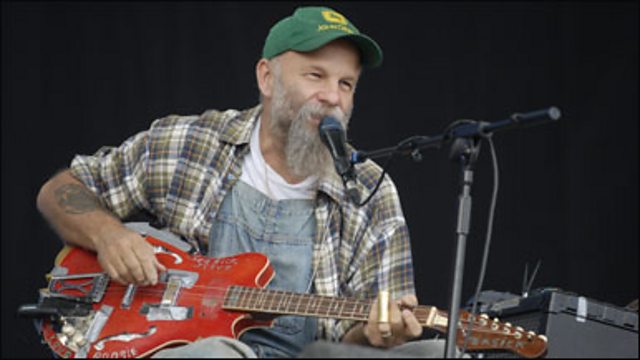 30 January 2010
Contemporary and classic tracks from around the world. Playlist at bbcworldservice.com
Charlie opens the programme with two tracks by the Tunisian-born, Parisian musician Smadj (Jean-Pierre Smadja). Trained as a jazz guitarist and sound engineer, Smadj first attracted attention in a duo with another oud player Mehdi Haddab called DuOuD. Their latest offering is called Ping Kong which also features the Mauritanian singer Malouma on a couple of tracks. Smadj has worked extensively with musicians from other musical traditions: on his album Selin released a few months ago he is joined by the British tabla player Talvin Singh, Swiss trumpeter Erik Truffaz and vocalist Minino Garay from Argentina.
Plucked string instruments from different parts of the world follow: another geomungo track from South Korea courtesy of Heo Yoon Jeong, and Seasick Steve (pictured above), the California-born blues veteran, accompanying himself on The Banjo Song.
A vintage tribute to Colon, Lord Cobra's stamping ground in Panama is next, then Titi Robin and his daughter Maria join forces on Amantito and we round up the programme with a return to the hub of Mediterranean music that is Paris in Ibrahim Maalouf's trumpet improvisation with saz.