Main content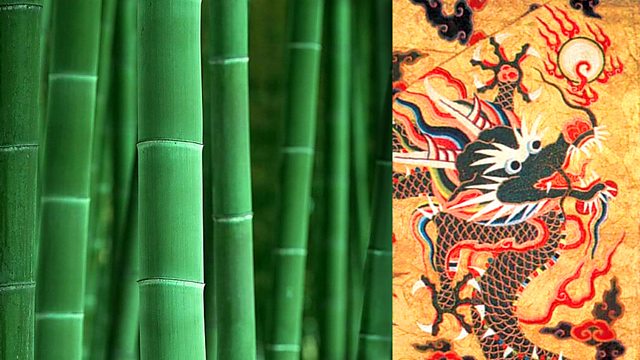 Shanghai tea-houses
In the first part of this four-programme epic, Silk and Bamboo , Lucy Duran visits Shanghai, where traditional silk and bamboo ensembles perform in the old tea-houses that still thrive among the skyscrapers of the modern city.
Music and featured items
'silk and bamboo music'.

Lucy Duran is in an old tea shop in Old Shanghai to hear 'silk and bamboo music'.

Duration: 06:43

Music Played

The Guzheng - a 7 string zither.

Lucy tells of the rival of the 'silk and bamboo' tradition after the Cultural Revolution.

Duration: 06:09

Music Played

Guzheng player Xiao Gan Bei.

Celebrated Guzheng (zither) player Xiao Gan Bei talks Lucy through a song.

Duration: 06:50

Music Played

Xiao Gan Bei on the Guzheng.

Xiao Gan Bei continues telling Lucy about the Guzheng, and how he learnt it.

Duration: 07:15

Music Played

Old people's activity club

Lucy is in an old people's activity club in Shanghai where traditional music is heard.

Duration: 09:12

Music Played

Style of silk and bamboo music.

A local musician explains how the style of silk and bamboo music has changed little.

Duration: 07:35

Featured in...

This collection features our choice of musical highlights from across the globe.