Main content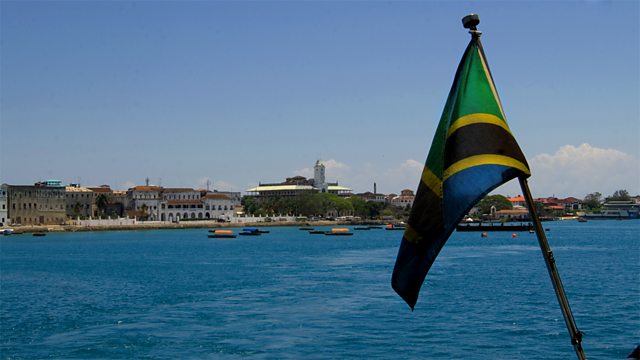 Taarab and Ikwan Safaa
Lucy Duran presents the first of two programmes from Zanzibar, the Tanzanian group of islands off the East coast of Africa. She gets to know the Swahili Arab-influenced musical style Taarab, and visits Ikwan Safaa, Africa's oldest music club who this year celebrate their centenary.
Music and featured items
Sailing to Tanzania.

Lucy Duran introduces the Zanzibar programme sailing to Tanzania.

Duration: 04:30

Music Played

Lucy meets Werner Graebner.

Lucy interviews Werner Graebner, an expert on Taraab music living in Zanzibar.

Duration: 03:50

The oldest Taraab orchestra.

We hear Zanzibar's oldest Taraab orchestra Ikhwan Safaa, which celebrates its centenary.

Duration: 07:25

Music Played

A wedding song.

We hear a wedding song of the orchestra Ikhwan Safaa in an eclectic and hybrid style.

Duration: 12:11

Music Played

A chat with Werner Graebner.

A stroll in Zanzibar Town with Werner Graebner who tells about the revolution.

Duration: 06:48

Music Played

Mohammed Salum Mohammed.

Lucy meets Mohammed Salum Mohammed of the Kilimani Muslim School Qasida choir.

Duration: 05:26

Music Played

A Swahili wedding.

Lucy visits a spices plantation and attends a Swahili wedding.

Duration: 09:10

Music Played

Kidumbak music.

Lucy speaks to one of the Kidumbak musicians about the Kidumbak music.

Duration: 08:38

Music Played

Featured in...

This collection features our choice of musical highlights from across the globe.