Main content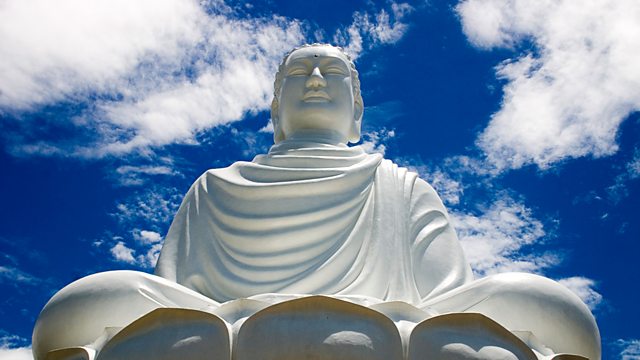 Tran Quang Hai in Hanoi
Lucy Duran presented two programmes from Vietnam. In the first she is joined by Vietnamese musician Tran Quang Hai who makes the long journey home for the first time after 41 years of exile in Paris. They visit the bustling capital Hanoi, a city brimming with traditional music and culture.
More episodes
Previous
You are at the first episode
Music and featured items
Add music you love and enjoy it with My Tracks
Lucy Duran visits Hanoi

Lucy Duran in the centre of Hanoi with Vietnamese musicians Tran Quang Hai and Bach Yen.

Duration: 05:01

Music Played

National Conservatory of Music

Lucy visits the National Conservatory of Music where she hears some folk theatre music.

Duration: 08:49

Music Played

16 string zither and moon lute

Lucy hears a 16 string zither and moon lute playing a mode which expresses sadness.

Duration: 16:31

Music Played

Bach Yen's western style hit

Bach Yen explain why music from before the Vietnam War is still popular.

Duration: 02:56

Traditional folk songs in Vietnam

Lucy visits a music shop where she hears about the importance of traditional folk songs.

Duration: 04:20

Music Played

Water Puppet Theatre

Lucy visits the Vietnamese Water Puppet Theatre.

Duration: 06:40

Music Played

Ca Tru tradition love song

Lucy hears the extraordinary vocal techniques of a 9 year old girl singing a love song.

Duration: 10:47

Music Played

The Ca Tru tradition

Lucy learns more about the Ca Tru tradition from one its most famous singers.

Duration: 10:42

Music Played

Reflections on Vietnam

Lucy and her guide Tran Quang reflect on his feelings on returning to Vietnam.

Duration: 02:17

Music Played

Featured in...

This collection features our choice of musical highlights from across the globe.