Main content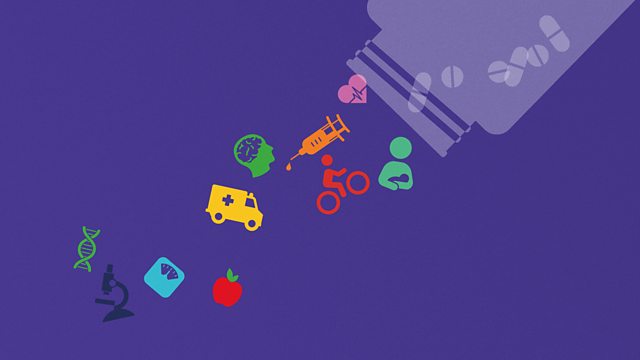 25/01/2010
Soap Operas With A Mission: how radio and TV are delivering targeted health messages around the world.
Soap Operas With a Mission: how radio drama is delivering health over the airwaves. Tim Cooper from the BBC World Service Trust and Felicity Finch, who stars in the world's longest running soap opera, The Archers on BBC radio in the UK, discuss how and when powerful storylines can successfully change behaviour and save lives.
Pharmaceutical giant Glaxo Smith Kline has announced that they will allow open access to the thousands of the compounds they hold that are linked to the Malaria parasite. Dr Mogha Kamal Yanni from Oxfam welcomes the company's steps on neglected diseases but tells Health Check GSK can still do more.
Post 9/11, toxins like Anthrax, Ricin and Botox have been very closely regulated. Scientists around the world have to undergo strict checks before they can work with them and other potentially dangerous pathogens. But now there are claims that the restrictions are too rigorous, preventing vital work on vaccines. Arturo Casadevall, Professor of Microbiology and Immunology at Albert Einstein College of Medicine in New York tells Claudia Hammond why the Select Agent and Toxins List in the USA needs to be reduced and rules relaxed.
Last week's solar eclipse in India caused great excitement because it was the first time since 1965 that the country had experienced a full annular eclipse. But as well as causing excitement, it also caused great anxiety, because there is a widespread belief that solar eclipses are dangerous if you're pregnant. Nivedita Pathak from New Delhi describes how women expecting babies stayed in their homes during the eclipse and tells the story of the gynaecologist who went to the cinema, because he knew his patients would be staying indoors!
Last on
Chapters
Soap Operas With A Mission

How radio and TV are delivering health messages around the world. Tim Cooper of the BBC World Service Trust and Felicity Finch, star of The Archers, discuss how stories alter behaviour and save lives.

Duration: 08:52

GSK Make Malaria Compounds "Open Source"

Pharmaceutical giant, Glaxo Smith Kline is to make available all their compounds linked to the Malaria parasite. Oxfam responds to the GSK initiative on neglected diseases.

Duration: 04:40

Bacterial Warfare: A Threat to Your Health?

The strict regulations that have governed toxins like Anthrax, Ricin and Botox since the 9/11 attacks are stifling vital work on vaccines, according to scientists.

Duration: 06:57

Pregnant Women and the Fears of a Solar Eclipse

Last week's solar eclipse in India caused great excitement but also health fears. Nivedita Pathak reports from New Delhi on the widespread superstitions about pregnant women and eclipses of the sun.

Duration: 04:40

Broadcasts