Main content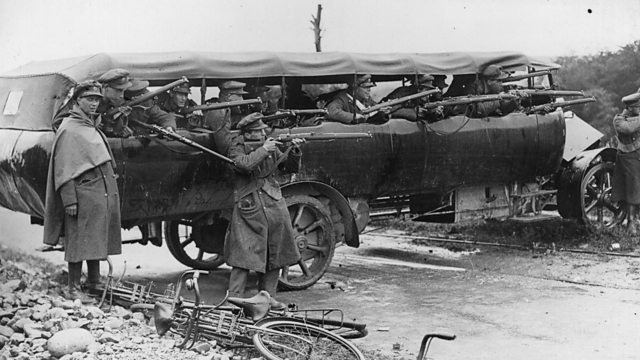 Irish War of Independence
The Irish War of Independence began in January 1919. Dan Keating and Packie Manus Byrne tell their stories of the time.
The Irish Republican Army began its fight against British rule in January 1919. Witness hears stories from a former IRA fighter, Dan Keating -and a child of those times, Packie Manus Byrne. Keating was the last survivor the Irish War of Independence and Civil War, and died at the age of 105 in October 2007. Packie Manus Byrne was a folk singer and musician from Donegal who died in May 2015.
The programme was first broadcast on January 8, 2010.
(Photo: Soldiers near Blessington in the First Dublin Brigade area, barricade a road and prepare for attack during the Irish Civil War, July 1922)
(Credit: Hulton Archive/Getty Images)