Main content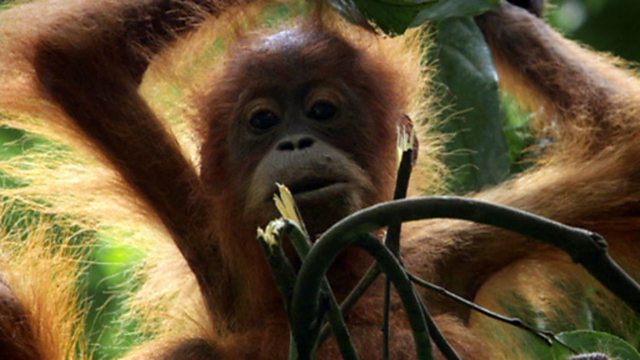 Forest education
Orangutans look after their young for longer than any other primate except humans. In the rainforest of Sumatra, a 42-year-old female orangutan still looks after her 6-year-old daughter and it will be another three years before the mother has taught her everything she needs to know: how to collect ants and termites, for example; how to identify at least 200 edible plants while avoiding the poisonous ones; how to tell when a durian is ripe or which branches can carry her weight; how to tell which insect nests are safe to raid; how to build a secure nest and how to make a shelter to protect her from the almost daily rain. The daughter may live to be 50 years old and may one day have to pass on this expertise to her own young.
Duration:
Featured in...
Be captivated, informed and inspired by the world's wildlife.

Discover the wildlife of the Life series.