Main content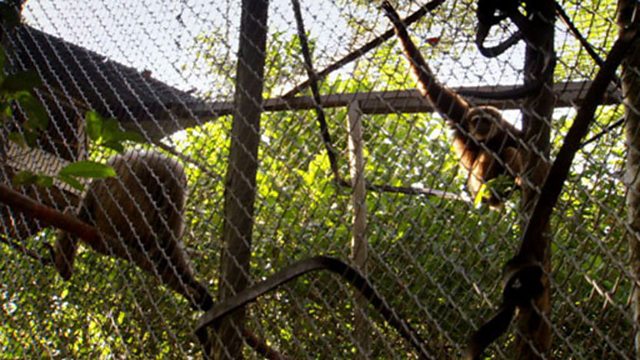 Unhappy couple
At Hampapak, the weekly delivery of bananas has arrived. Keeping the gibbons fed and watered twice a day is a costly and time-consuming operation. Chanee employs a team of 35 local villagers to do the job. Every week the animals get through 5,000kg of fruit.
It's Leoni and Bundad's first dinner together as a couple. Unfortunately, Leoni's desire to get the food first is causing conflict. Now that Bundad is fully awake, there are worrying signs. Leoni doesn't want to be dominated by him. She's too confident for Bundad. She'll have to learn that he goes first - if she doesn't, one will kill the other.
The new couple has got off to a rocky start. It's vital they resolve their differences. For now all Chanee can do is keep a careful eye on them, separating them only if the arguments get out of hand.
Duration:
More clips from Radio Gibbon
More clips from Natural World