Main content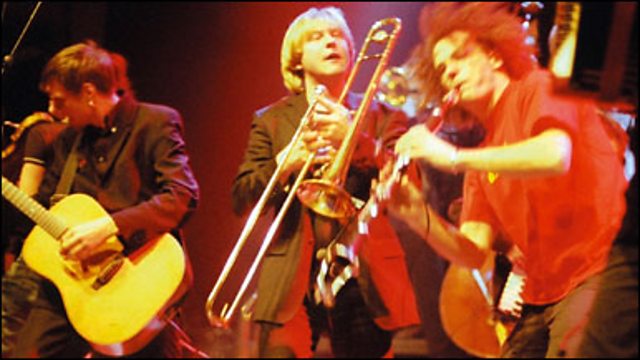 26 December 2009
Contemporary and classic tracks from around the world. Playlist at bbcworldservice.com
Charlie revisits one of his favourite musical moments of the year: the live concert given by the German band 17 Hippies at the UK WOMAD festival earlier this year. Here are some of Charlie's notes about the occasion:
Their music defies classification, and steers clear of any obvious categories, hinting at jazz one moment, and flitting across Cajun, Klezmer and folk while suggesting night club ballads every now and then. The perfect group for a music festival ...what a pity it was raining. The consolation for me was that they were featured on Sunday and therefore available to play during my allocated set that evening.
The band were impressed at the audience's fortitude – "in any other country, everybody would have gone inside, and we'd have had no audience", one of the band observed. Of the 13 members of the group who were present, we had room onstage for only eight, which limited the repertoire they could perform. Only one could be sung by their female vocalist Kiki Sauer, but it was 'Son Mystère', and the rest of the songs were absolutely fine. Indescribably satisfying, to be able to share the stage with these people at last.
Last on
Music Played
17 Hippies

Kaukapol

Germany

17 Hippies

Son Mystere

Germany

17 Hippies

Wann war Das?

Germany

17 Hippies

Atchafalaya

Germany
Broadcasts