Main content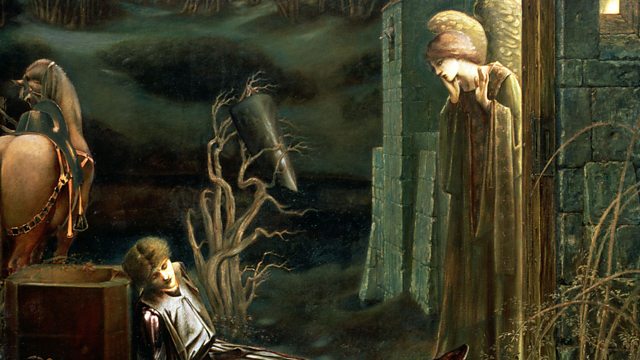 The Holy Grail
Melvyn Bragg discusses the sacred allure of the Holy Grail which has fascinated writers for a thousand years.
Melvyn Bragg and guests discuss the Holy Grail.Tennyson wrote:"A cracking and a riving of the roofs,And rending, and a blast, and overheadThunder, and in the thunder was a cry.And in the blast there smote along the hallA beam of light seven times more clear than day:And down the long beam stole the Holy Grail".The sacred allure of the Grail has fascinated writers and ensnared knights for a thousand years. From Malory to Monty Python, it has the richest associations of any artefact in British myth. But where does the story spring from? What does it symbolise and why are its stories so resolutely set in these Isles and so often written by the French?With Dr Carolyne Larrington, Tutor in Medieval English at St John's College, Oxford; Jonathan Riley-Smith, Dixie Professor of Ecclesiastical History at Cambridge University; Dr Juliette Wood, Associate Lecturer in the Department of Welsh at the University College of Wales in Cardiff.
Last on

Broadcasts

Featured in...
Browse the Medieval era within the In Our Time archive.

Discussion of religious movements and the theories and individuals behind them.