Main content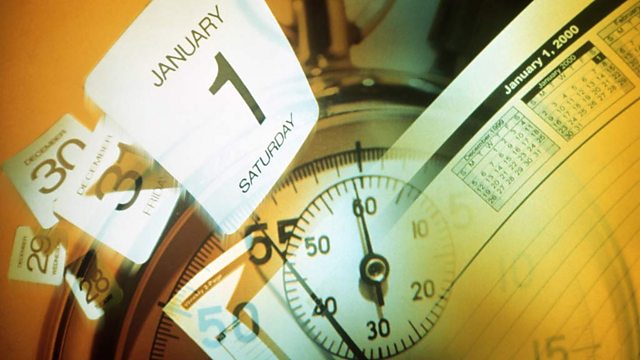 The Calendar
Melvyn Bragg discusses the Roman, Babylonian, Egyptian and Jewish origins of our Gregorian calendar. Who named the concepts of days, weeks and months, and through them shaped our lives so absolutely?
Melvyn Bragg and guests discuss the calendar, which shapes the lives of millions of people. It is an invention that gives meaning to the passing of time and orders our daily existence. It links us to the arcane movements of the heavens and the natural rhythms of the earth. It is both deeply practical and profoundly sacred. But where does this strange and complex creation come from? Why does the week last seven days but the year twelve months? Who named these concepts and through them shaped our lives so absolutely? The answers involve Babylonian Astronomers and Hebrew Theologians, Roman Emperors and Catholic Popes. If the calendar is a house built on the shifting sands of time, it has had many architects. With Robert Poole, Reader in History at St Martin's College Lancaster and author of Time's Alteration, Calendar Reform in Early Modern England; Kristen Lippincott, Deputy Director of the National Maritime Museum in Greenwich; Peter Watson, Research Associate at the McDonald Institute for Archaeological Research at Cambridge University and author of A Terrible Beauty – A History of the People and Ideas that Shaped the Modern Mind.
Last on
Broadcasts

Featured in...
Browse the Ancient Rome era within the In Our Time archive.

Browse the Mesopotamian era within the In Our Time archive.

Scientific principles, theory, and the role of key figures in the advancement of science.