Main content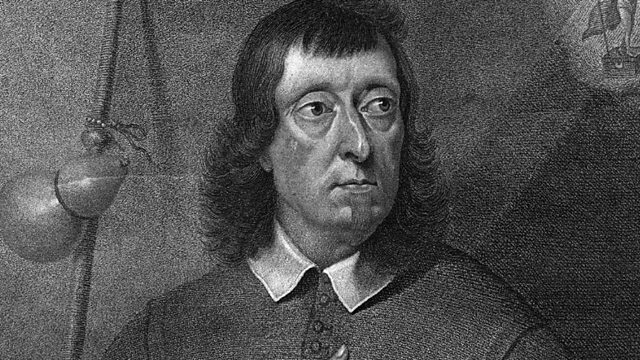 Milton
Melvyn Bragg examines the literary and political career of the 17th century poet John Milton, examining work such as Paradise Lost as well as his role as propagandist during the English Civil War.
Melvyn Bragg examines the literary and political career of the poet John Milton. If it wasn't for the poet Andrew Marvell we wouldn't have his later works; Paradise Lost, Paradise Regained and Samson Agonistes. Milton spent the English Civil Wars as a prominent politician and right hand man to Oliver Cromwell. When the Monarchy was restored in 1660 it was only Marvell's intervention that saved Milton from execution. By then, Marvell argued, Milton was old and blind and posed no threat to Charles II. But as a young man Milton had been an activist and pamphleteer extraordinaire. Allegedly inspired by a meeting with Galileo he wrote in passionate defence of Liberty. He detested the Church's insistence on empty ritual. And most dramatically for his time he demanded that the state serve its people rather than the people serve the state. How then should we remember Milton - as poet or politician - as an idealist or an apologist for a revolutionary yet intolerant regime? And was he a man at one with the people or an elitist who preached to the masses but lived his own life only in the most rarefied of circles? With John Carey, Emeritus Professor of English Literature at Oxford University; Lisa Jardine, Professor of Renaissance Studies at Queen Mary College, University of London and Honorary Fellow of King's College Cambridge; Blair Worden, Professor of Early Modern History at the University of Sussex.
Last on
Broadcasts

Featured in...
Browse the 17th Century era within the In Our Time archive.

Popular culture, poetry, music and visual arts and the roles they play in our society.