Main content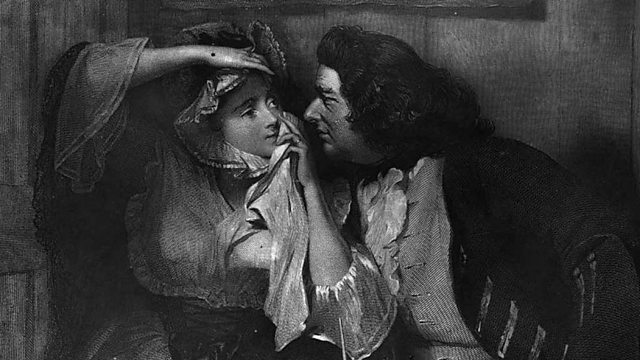 Sensibility
Melvyn Bragg discusses the philosophy of the 18th century literary cult of sensibility, how it merged into romanticism and why it was so often connected with illness, melancholia and nerves.
Melvyn Bragg examines the 18th century idea of Sensibility. In Laurence Sterne's A Sentimental Journey, the lead character Yorick comforts a young woman who has been abandoned by a little pet goat that had proved as faithless as her lover. Yorick describes her effect upon his 'sweet sensibility', "I sat down close by her, and Maria let me wipe the tears away as they fell, with my handkerchief. I then steeped it in my own - and then in hers - and then in mine - and then I wiped hers again - and as I did it, I felt such undescribable emotions within me, as I am sure could not be accounted for from any combinations of matter and motion. (I am positive I have a soul; nor can all the books with which materialists have pestered the world ever convince me to the contrary.)"It seems a bit mawkish to us now but Sterne, Richardson and Mackenzie were all part of the 'cult of sensibility' in the eighteenth century which elevated the sentimental novel to the height of literary art. Jane Austen's masterpiece, Sense and Sensibility, has traditionally been taken as a parody of sensibility. But what caused the rush to emotion that so infused and enthused the Sensibility movement and was Jane Austen really so critical of the expression of feeling?With Claire Tomalin, literary biographer and author of Jane Austen: A Life and The Life and Death of Mary Wollstonecraft; John Mullan, Senior Lecturer in English at University College London; Hermione Lee, Goldsmiths Professor of English Literature, University of Oxford.
Last on
Broadcasts

Featured in...
Browse the 18th Century era within the In Our Time archive.

Popular culture, poetry, music and visual arts and the roles they play in our society.

A collection of programmes from Radio 4 referencing Jane Austen and her work.