Main content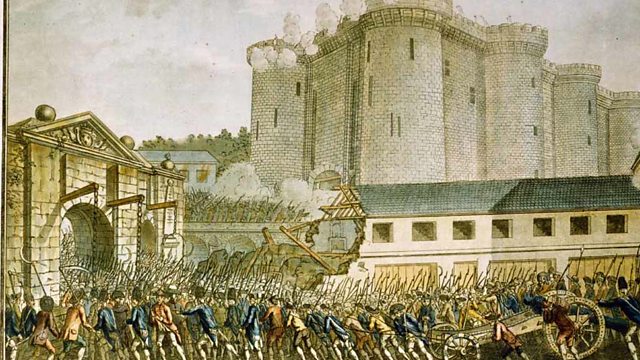 The French Revolution's Legacy
Melvyn Bragg discusses the legacy of the French Revolution. What kind of a watershed did the French Revolution mark in the tide of history?
Melvyn Bragg and guests discuss the French Revolution. In 1789 the Bastille was stormed, the King Louis XVI was put under national guard and the calendar was turned back to zero. The French Revolution began its upheavals in the name of Liberté, Egalité and Fraternité.On this side of the English Channel there were those who thought it 'bliss in that dawn to be alive', but the statesman and philosopher Edmund Burke was not among them. He said, "The age of chivalry is gone. That of sophisters, economists, and calculators, has succeeded; and the glory of Europe is extinguished for ever".What was really the end of an age? What was the impact of this revolution on the culture of Europe? And did it really change political life in Britain for ever? With Stefan Collini, Professor of Intellectual History and English Literature at Cambridge University; Anne Janowitz, Professor of Romantic Poetry at Queen Mary College, London;the nineteenth century historian Andrew Roberts.
Last on
Broadcasts

Featured in...
Browse the 19th Century era within the In Our Time archive.

Browse the 18th Century era within the In Our Time archive.

Historical themes, events and key individuals from Akhenaten to Xenophon.