Main content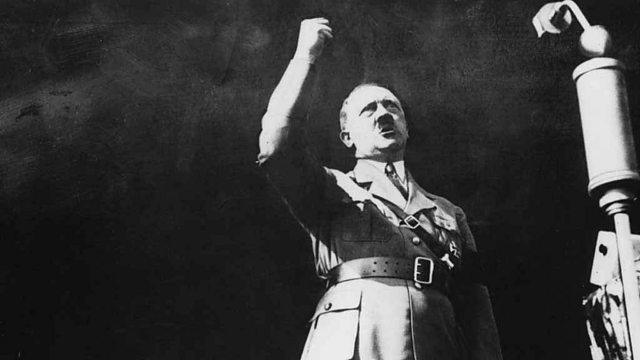 Hitler in History
Melvyn Bragg examines the debate between various historiographical theories. How do Intentionalist, Structralist and Marxist views of history explain events in Nazi Germany?
Melvyn Bragg and guests discuss how history has struggled to explain the enormity of the crimes committed in Germany under Adolf Hitler: we have had theories of 'totalitarianism', and of 'distorted modernity', debates between 'intentionalists' and their opponents the 'structuralists'. The great political philosopher Hannah Arendt said, "Under conditions of tyranny, it is far easier to act than to think". But somehow none of these explanations has seemed quite enough to explain how a democratic country in the heart of modern Europe was mobilised to commit genocide, and to fight a bitter war to the end against the world's most powerful nations.With Ian Kershaw, historian and biographer of Hitler; Niall Ferguson, fellow and tutor in Modern History at Jesus College Oxford; Mary Fulbrook, Professor of German History at University College London.
Last on
Broadcasts

Featured in...
A collection of Radio 4 programmes about Germany.

Browse the 20th Century era within the In Our Time archive.

Historical themes, events and key individuals from Akhenaten to Xenophon.