Main content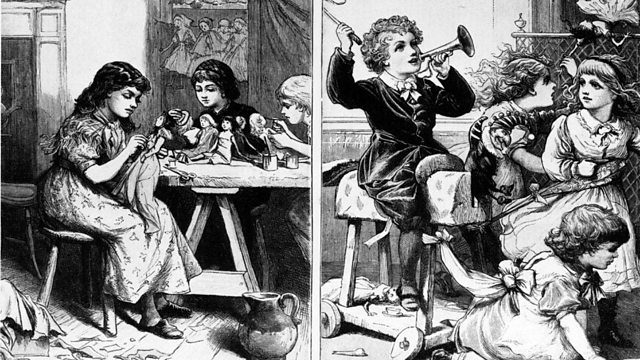 Childhood
Melvyn Bragg examines how perceptions of childhood have changed during the 20th century and discusses whether a clear distinction can always be made between childhood and adulthood.
Melvyn Bragg and guests discuss childhood. The 20th Century was proclaimed the Century of the Child. It has been much else but in the western world the position, the possibilities, the meaning and the story of childhood have been changed, for many, monumentally. Children join the workforce much later, they are born into smaller, usually more affluent families than a hundred years ago, they tend to spend their parents' money rather than contributing to the family coffers, they are handed over to the school for what used to be called the best years of their lives. Children have been involved in a spectacular journey in the last hundred years. St Paul wrote to the Corinthians: "When I was a child, I spake as a child, I understood as a child, I thought as a child: But when I became a man, I put away childish things". But is it really as simple as that, can one always make such a clear distinction between childhood and being an adult, and is such a division even desirable?For most of this century - in the Western World - childhood has been another country with different laws and separate truths, it is something we either feel we missed or somewhere to which we long to return. Has it always been such a cherished state and do our endless machinations to keep childhood special actually help the individual? With Christina Hardyment, social historian and author of The Future of the Family; Dr Theodore Zeldin, Senior Fellow, St Anthony's College, Oxford and author of An Intimate History of Humanity.
Last on
Broadcasts

Featured in...
Browse the 20th Century era within the In Our Time archive.

Historical themes, events and key individuals from Akhenaten to Xenophon.