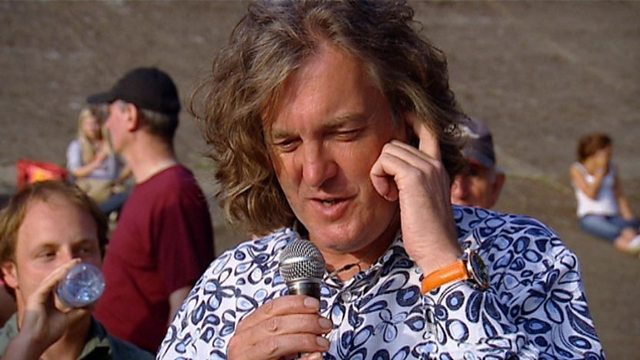 Scalextric Across a Pond
James May continues his quest to show what is possible with old-fashioned toys by using them on a scale never seen before.
James attempts to build the biggest Scalextric track in the world, nearly three miles long, on the site of Britain's oldest grand prix track at Brooklands in Surrey. The track will have to go through people's gardens, over ponds and rivers and even negotiate a business park. One of the cars stops in the middle of the floating track across the pond.