Main content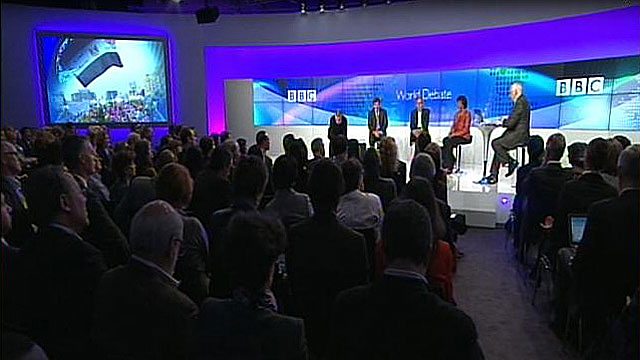 Darwin in the World: Evolution And Faith In The 21st Century
150 years after Darwin published his theory of evolution, Bridget Kendall discusses evolution and faith in the 21st century, with an expert panel and audience at the Bibliotheca Alexandrina in Egypt.
Published 150 years ago, Charles Darwin's seminal work, On the Origin of Species, continues to cause debate between scientists and some people of religious faith for whom the idea that man evolved from more primitive animals remains controversial.
Bridget Kendall chairs a debate about evolution and faith from a conference at the famous Bibliotheca Alexandrina in Egypt.
She is joined by an audience of students and academics and a panel including: John Hedley Brooke from the Theology Department of Oxford University; Nidhal Guessoum, Professor of Physics and Astronomy at the American University of Sharjah in the United Arab Emirates; Salman Hameed, Professor of Integrated Science and Humanities at Hampshire College in Massachusetts; Eugenie Scott, Director of the US National Centre for Science Education in California; and Samy Zalat, Professor of Biodiversity at the University of the Suez Canal.
They discuss how Darwin's ideas were received around the world in his own time, and how attitudes vary today, from the Christian fundamentalist heartland in the USA to faith schools in the Middle East. Will there always be conflict between evolution and religion? Do they apply to different, non-overlapping worlds? Or can science live in harmony with faith?