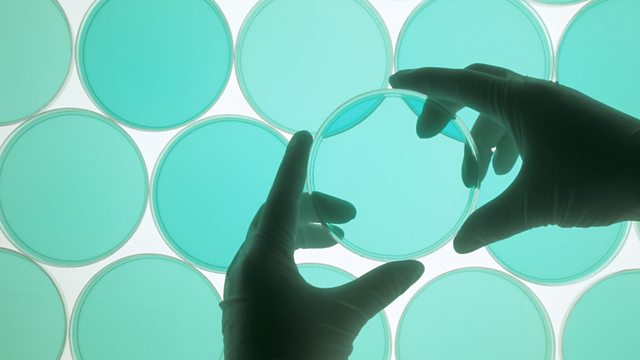 20/11/2009
Why a HIV vaccine failed, a Russian science feud, private rockets in space that are competing with NASA and what conservationists can learn from mammoths.
HIV VACCINE FAILURE
It was bitter blow to the community of scientists around the world working on a HIV vaccine. In 2007 a major trial was halted when early results showed that people given a prototype immunisation actually had a higher risk of developing HIV than those who had been given a placebo. The international drug company Merck had had high hopes for the vaccine, which it spent 10 years developing.
Now new research suggests that failure was probably caused by the immune system reacting to a virus which was used to carry the therapy around the body. Harmless HIV genes were inserted into a common-cold virus – it was thought this would help the immune system recognise HIV, and then fight it off. But that's not what happened. Professor Steven Patterson from Imperial College, London, has just had the research published in the journal PNAS. He joined us to explain what happened.
RUSSIAN SCIENCE FEUD
The Russian Academy of Sciences is hitting back at criticism that science in the country is on the verge of collapse. This is after a group of Russian academics – who all now live in the West – wrote a letter to the Kremlin last month warning that the state of Russian science is "catastrophic".
The Soviet Union may have sent the first man into space, but Russia's failure to win any Nobel Prizes for science this year was taken so seriously it was featured on a prime-time TV talk show. Katia Moskvitch from the BBC's Russian Service came to the our studios to explain exactly what has happened.
PRIVATE ROCKETS IN SPACE
NASA's Space Shuttle is approaching the end of its run. The exact date for its retirement is still being debated, but private companies are stepping up to fill the role once performed only by governments – the transport of cargo and even people into orbit. They believe they can do it at a fraction of the cost. A recent review of human spaceflight plans in the US suggested that commercial companies should take over the job of ferrying astronauts to the International Space Station. Jon Stewart has visited one of these firms SpaceX which is based in Los Angeles. The BBC Science Correspondent Jonathan Amos also joined Jon on the programme to explain why these companies are able to compete with NASA.
MAMMOTHS AND CONSERVATION
We take you back about 15 thousand years to a period when the North American landscape was very different. Mammoths, mastodons and giant sloth the size of cars roamed the landscape. Fast forward a couple of thousand years and the large animals are gone, and the landscape is transformed as broad leafed trees that had been held in consumed are beginning to dominate the landscape. What caused the extinctions in this diverse ecosystem is a mystery. Jacquelyn Gill explains why her research published in the journal Science may help explain what happened and what conservationists should learn from these habitat changes.