Main content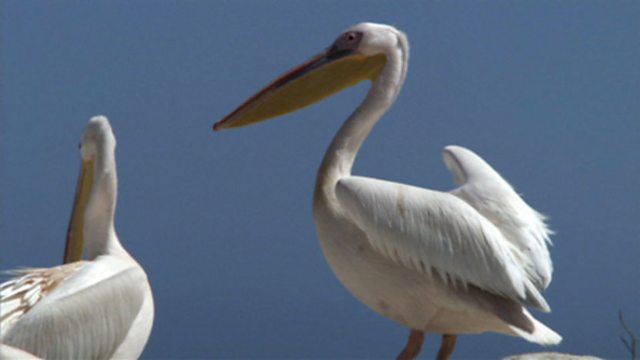 Pelican plunder
Malgas Island is the home for some 60,000 breeding Cape gannets. Normally, one parent goes off hunting at a time, but declining fish stocks mean that parents now often need to hunt simultaneously, which means leaving their chicks alone and vulnerable. This fact hasn't gone unnoticed by the white pelicans that share this space. Only chicks with parents at their side or which are too large to swallow have a chance of surviving the predation. Taking the young alive and whole, the pelicans are a predator to be reckoned with on this small island and at a time when most seabird populations in this area are in decline, it's notable that the white pelicans are on the increase. Back at the pelican colony the parents regurgitate partially-digested gannet chicks for their brood.
Duration:
Featured in...
Be captivated, informed and inspired by the world's wildlife.

Discover the wildlife of the Life series.