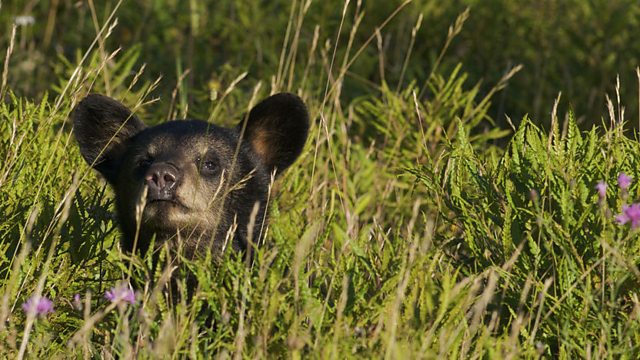 Charmed by a black bear
When programme maker Ted Oakes went to the Northwoods of Minnesota to film black bears, he had no idea that he would have such an intimate encounter.
Ted was with biologist Dr Lynn Rogers, who uses food to gain the trust of wild black bears, a controversial technique developed over his own forty-year journey from fear to fascination.
The work of Lynn Rogers is followed in Natural World: Bearwaker of the Northwoods.