Main content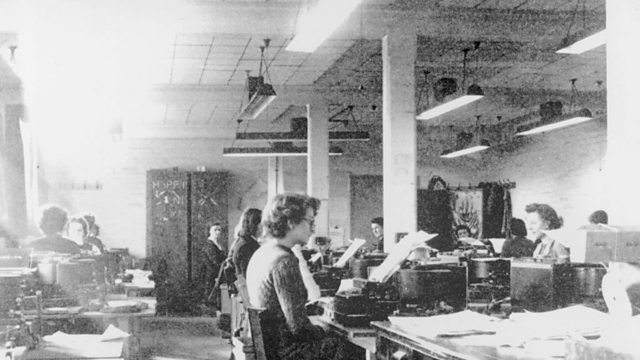 Cryptography
Melvyn Bragg discusses the history of codes including the Caesar cipher, the 'uncrackable' Vigenere code, the Enigma machine and the cryptography that underwrites the information age.
Melvyn Bragg and guests discuss the origins and history of codes. In October 1586, in the forbidding hall of Fotheringhay Castle, Mary Queen of Scots was on trial for her life. Accused of treason and denied legal representation, she sat alone in the shadow of a vast and empty throne belonging to her absent cousin and arch rival Elizabeth I of England. Walsingham, Elizabeth's Principal Secretary, had already arrested and executed Mary's fellow conspirators, her only hope lay in the code she had used in all her letters concerning the plot. If her cipher remained unbroken she might yet be saved. Not for the first time the life of an individual and the course of history depended on the arcane art of Cryptography.What are the origins of this secretive science? And what links the 'Caesar Cipher' with the complex algorithms which underpin so much of our modern age?With Simon Singh, science writer and author of The Code Book: The Secret History of Codes and Code-Breaking; Professor Fred Piper, Director of the Information Security Group at Royal Holloway, University of London and co-author of Cryptography: A Very Short Introduction; Lisa Jardine, Professor of Renaissance Studies at Queen Mary, University of London and author of Ingenious Pursuits.
Last on
Broadcasts

Featured in...
A series of programmes to help unscramble the mysteries of coding.

Browse the 16th Century era within the In Our Time archive.

Scientific principles, theory, and the role of key figures in the advancement of science.