Main content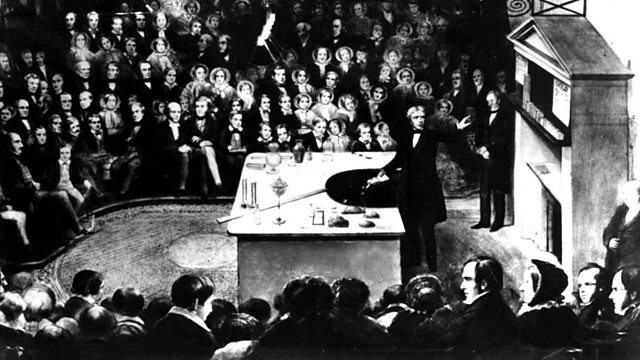 Electrickery
Melvyn Bragg discusses the dawn of the age of electricity, from lightning conductors to leaping soldiers and Franklin to Frankenstein.
Melvyn Bragg and guests discuss the dawn of the age of electricity. In Gulliver's Travels, published in 1726, Jonathan Swift satirised natural philosophers as trying to extract sunbeams from cucumbers. Perhaps he would have been surprised, or even horrified, by the sheer force of what these seemingly obscure experimentalists were about to unleash on society. Electricity soon reached into all areas of 18th century life, as Royal Society Fellows vied with showmen and charlatans to reveal its wonders to the world. It was, claimed one commentator, 'an entertainment for Angels rather than for Men'. Electricity also posed deep questions about the nature of life. For some it was the divine spark that animated all things, for others it represented a dangerous materialism that reduced humans to mere machines.But how did electricity develop in the 18th and 19th centuries? Why was it so politically contentious and how was it understood during the age in which it changed the world forever?With Simon Schaffer, Professor in History and Philosophy of Science at the University of Cambridge and a Fellow of Darwin College; Patricia Fara, historian of science and a Fellow of Clare College, Cambridge; Iwan Morus, Lecturer in the History of Science at Queen's University Belfast.
Last on
Broadcasts

Featured in...
Browse the 19th Century era within the In Our Time archive.

Browse the 18th Century era within the In Our Time archive.

Scientific principles, theory, and the role of key figures in the advancement of science.