Main content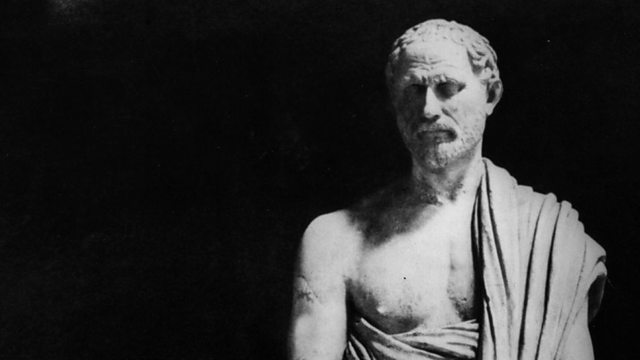 Rhetoric
Melvyn Bragg discusses Rhetoric, the art of speaking which is an expression of inner virtue and also fundamental to ideas about democracy.
Melvyn Bragg and guests discusses rhetoric. Gorgias, the great sophist philosopher and master of rhetoric said, "Speech is a powerful lord that with the smallest and most invisible body accomplished most godlike works. It can banish fear and remove grief, and instil pleasure and enhance pity. Divine sweetness transmitted through words is inductive of pleasure and reductive of pain". But for Plato it was a vice, and those like Gorgias who taught rhetoric were teaching the skills of lying in return for money and were a great danger. He warned "this device - be it which it may, art or mere artless empirical knack - must not, if we can help it, strike root in our society".But strike root it did, and there is a rich tradition of philosophers and theologians who have attempted to make sense of it.How did the art of rhetoric develop? What part has it played in philosophy and literature? And does it still deserve the health warning applied so unambiguously by Plato?With Angie Hobbs, Lecturer in Philosophy at the University of Warwick; Thomas Healy, Professor of Renaissance Studies at Birkbeck College, University of London; Ceri Sullivan, Senior Lecturer in English at the University of Wales, Bangor.
Last on
Broadcasts

Featured in...
Browse the Ancient Greece era within the In Our Time archive.

From Altruism to Wittgenstein, philosophers, theories and key themes.