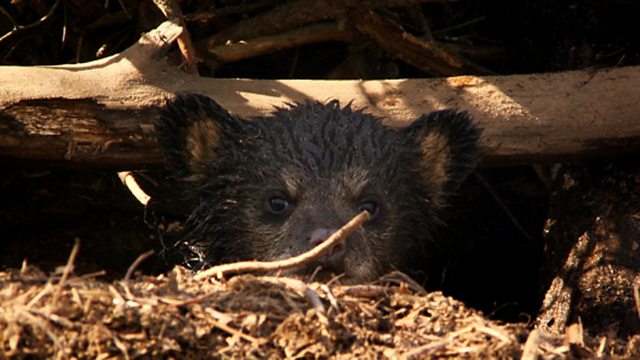 Bear necessities
The first things black bear cubs do is practice climbing. As they emerge from the den they will investigate their local surroundings, and climbing up over the tree branches is all part of the fun. Climbing is their most important survival skill and will come in handy as they get older, when they can use much bigger trees to get out of danger.
Featured in...
Favourite video clips of the some of the worlds cutest animal babies.

Be captivated, informed and inspired by the world's wildlife.