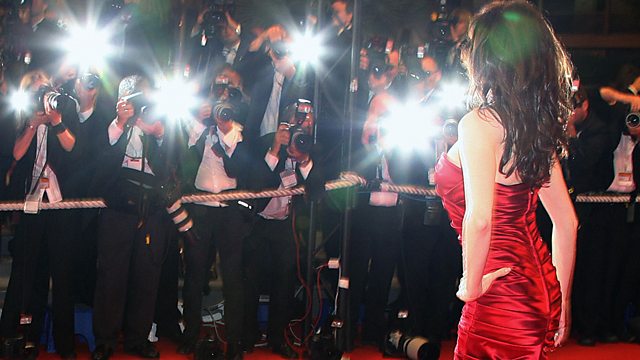 07/11/2009
The best of The Strand including Jose Saramago
the only Portuguese writer to have won the Nobel Prize for Literature.
Jose Saramago
José Saramago, is the only Portuguese writer to have won the Nobel Prize for Literature. He was first published relatively late in life, in his 50s, and is probably best known for the novel The Year of the Death of Ricardo Reis now in his eighties his latest work, 'Cain', a wry retelling of another Biblical story, has caused a fresh storm in Portugal. While his just published memoirs Small Memories are discussed with Amanda Hopkinson is Director of the British Centre for Literary Translation.
Made in Jamaica
Described by aclaimed film director Wim Wenders as "a true masterpiece…the ultimate reference about reggae.", the documentary Made in Jamiaca charts the island's musical history with contributions from many of the bigest names in reggae and dancehall including Gregory Isaacs and Elephant Man. We talk to the man behind the film, Jérôme Laperrousaz.
Lebanon
Samuel Maoz's film takes place over 24 hours on June 6th, 1982, the first day of the Israeli invasion of Lebanon. Herzl, Yigal and Assi are members of an IDF tank crew and the film explores the psychological crisis of the young soldiers. In fact with the exception of the opening and closing of the film, everything we see is from within the tank.We talk to Maoz about how his own experiences as a soldier in 1982 informed the film.
Jane Campion's new film Bright Star
Back in 1990, Jane Campion's film An Angel at My Table won many awards including the Silver Lion at the Venice Film Festival; four years later, The Piano earned-her her first Oscar; and now she's tipped to be nominated for another Oscar with a film called Bright Star.
Taipei Museum
Since Taiwan split from China at the end of the Chinese civil war in 1949, the two countries' relationship has been, to say the least, uncomfortable. But now, 60 years on, they've come-together to organise their first joint museum-exhibition.
John Kani
As we embark on a week long serialisation of George Orwell's Animal Farm in the lead up to the 20th anniversary of the fall of the Berlin Wall, the South African actor, director and playwright John Kani who reads this classic satire especially for The Strand discusses its world relevance in which the animals of Manor Farm take up trotters against their human masters.
Michael Feinstein
Michael Feinstein is one of the leading interpreters of the music of George Gershwin and the Great American songbook. In this interview from the piano for The Strand, he explains the continuing appeal of these timeless classics.
Http://www.michaelfeinstein.com/