Main content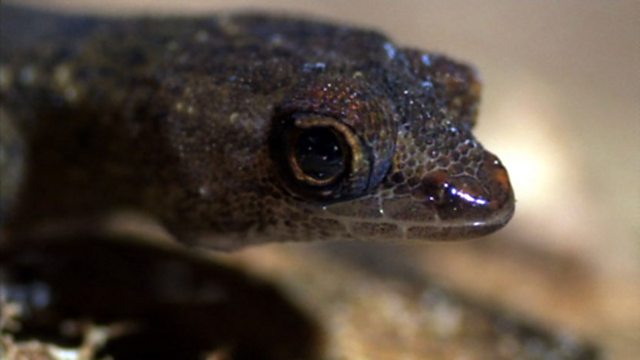 Floating lizard
In the Brazilian rainforest, the Brazilian pgymy gecko is so small it could sit comfortably on a fingertip. It's also so nimble that it can outrun many of the forest floor predators that appear like giants beside the gecko. But its diminutive size means that raindrops pose its most dangerous threat. The gecko could drown in a drop. To combat the problem, the lizard has developed hydrophobic skin - rain cannot wet it. A tumble into a puddle you'd think would risk death by drowning. But the gecko is so small and light and its skin so water repellent it can literally stand on water.
Duration:
Featured in...
A collection of clips showing the best in slow motion nature films.

Be captivated, informed and inspired by the world's wildlife.

Discover the wildlife of the Life series.
More clips from Reptiles and Amphibians