Main content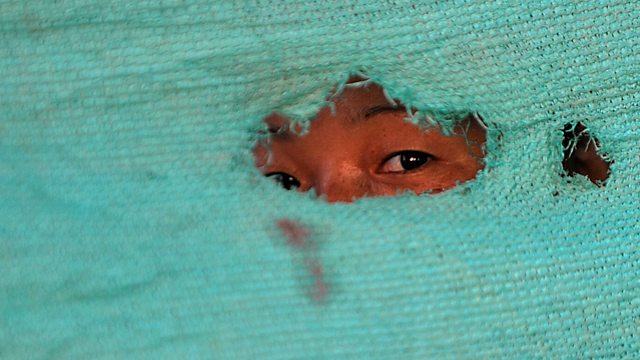 Outlook
Evacuating the Carterets; Teenage German girl who was a boy; ANC soldiers; Internet Cafe Hobo.
Woman leading the evacuation of the Carteret Islands
Rising sea levels threaten the low-lying Carteret Islands in Papua New Guinea. Last Christmas, sea water overwhelmed the coral atolls during a huge storm, and most of the cultivated land was destroyed. Now an evacuation plan is in place. We hear from the woman who is leading the evacuation of the Carterets - Ursula Rakova. She made an impassioned plea on behalf of the people of the Carterets at the recent Earth-summit on the Isles of Scilly.
ANC soldiers
Spear of the Nation - the military wing of the African National Congress - was formed in exile to fight the apartheid system. It was banned by the white South African Government at the time and once the ANC took power, the group was disbanded. The BBC's Mpho Lakaje has been investigating the mixed fortunes of some of the group's former members.
Teenage girl who used to be a boy
17 year old Kim Petras from Cologne in Germany was born as a boy called Tim. But she spent nearly all her life longing to become a girl. Last year she persuaded the German authorities to allow her to have gender re-alignment surgery two years earlier than usual - at the age of 16 rather than 18. She tells Matthew Bannister how it has changed her life.
Internet Café Hobo
Catch up with Nick Baker, who is planning to travel the world via internet cafes. If you want to help him on his journey.