Main content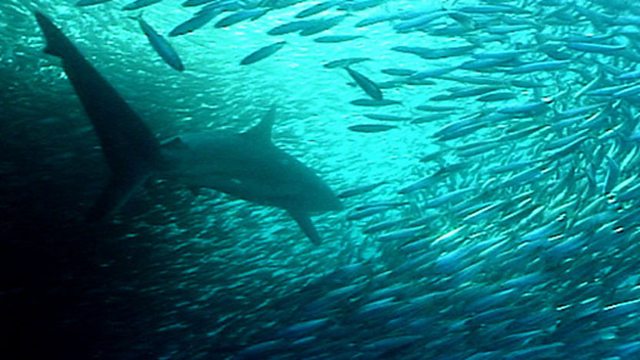 Sardine run
Like an immense living oil slick just off South Africa's eastern sea board, millions of sardines gather on an epic marine migration. They feast on a seasonal plankton bloom. Following them closely is a host of predators - sharks, dolphins and gannets. The sharks and dolphins drive the sardines against the shore and towards the surface in a trap from which they can rarely escape.
Duration:
Featured in...
Discover more about Africa's most surprising and also best-loved wildlife.

Be captivated, informed and inspired by the world's wildlife.

David Attenborough's selection of memorable film moments demonstrating the leaps in filmmaking technology in the past 30 years and showcasing the diversity of life on Earth.
More clips from Introduction

More clips from The Blue Planet