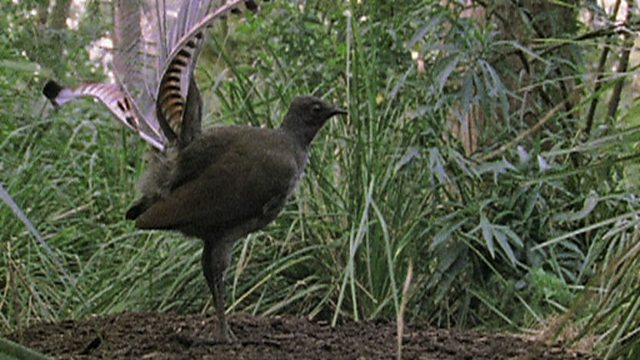 Marvellous mimic
David Attenborough visits a forest in southern Australia to see the bird with the most elaborate song - the superb lyrebird. The lyrebird clears a space in the forest as a concert platform before exhibiting its huge range of calls. To make the most complex song he mimics the calls of other birds - at least 20 different species - but he also imitates other sounds he has heard: a camera shutter, a car alarm and a chainsaw. This performance is an example of the extravagance of male courtship displays.
Featured in...
Be captivated, informed and inspired by the world's wildlife.

A collection of clips featuring the whackier side of wildlife.

David Attenborough's selection of memorable film moments demonstrating the leaps in filmmaking technology in the past 30 years and showcasing the diversity of life on Earth.