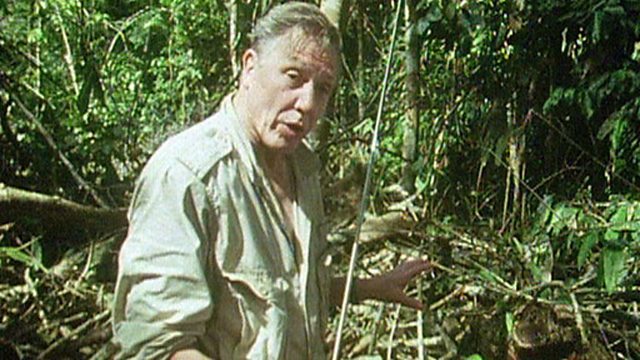 Ant bivouac
Because they bite and sting, it is difficult to study army ants. David Attenborough puts a special camera probe into an army ant nest (bivouac) to look at the interior. The army ants go on the move every two weeks, carrying their grubs to a new bivouac site.
Featured in...
Find out the extraordinary lengths the cameramen and crew go to, to make wildlife programmes.

Be captivated, informed and inspired by the world's wildlife.

David Attenborough's selection of memorable film moments demonstrating the leaps in filmmaking technology in the past 30 years and showcasing the diversity of life on Earth.