Main content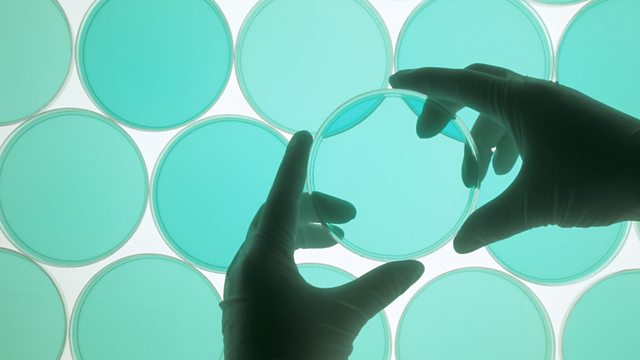 25/09/2009
Investigation of "DIY" biotechnologists and the risks; Genetic clues to ancestry in the Indian Subcontinent; thinning of Greenland and Antarctic ice sheets; GPS antenna in Monarch butterflies
DIYbio
They're being called "bio hackers" - but bedroom biotechnologists might be a better term. They can copy DNA, grow genetically modified bacteria and even carry out genetic tests from their makeshift labs.
"They" are a growing online community of amateur scientists who are trying their hand at synthetic biology – designing and constructing new biological parts, devices and systems. By finding the gene sequences they are interested in on the internet and shopping for equipment on online auction sites, they have set up labs - in their own homes. But what about the risks? Professor George Church, geneticist at Harvard Medical School, thinks it's a great way to get the public involved in important science, but it needs monitoring to stop dangerous biological agents from getting into the environment.
INDIAN ANCESTRY REVEALED
DNA is a fantastic tool for studying human population history – where we came from, and who we're related to. One part of the world has a very interesting population history, and until now, has not been studied at the DNA level. But this week in the journal Nature, David Reich Professor of genetics at Harvard Medical School reports on the findings of a large scale study of human genetic variation on the Indian Subcontinent and what it could mean for the treatment of disease.
THINNING OF GREENLAND AND ANTARCTIC ICE SHEETS
New measurements, based on 50 million laser readings from a NASA satellite, have just confirmed what some scientists have been worried about: The melting of the ice sheets in Greenland and Antarctica is accelerating along the edges and the faster they flow, the more ice is lost according to Professor David Vaughan from the British Antarctic Survey in Cambridge.
MIGRATION OF MONARCH BUTTERFLIES
Monarch butterflies are spectacular insects; they migrate from northern parts of the USA and southern Canada to warmer climes in a very specific site in the mountains west of Mexico City each autumn. Some travel more than 3000 kilo-metres to reach their destination. But how do they navigate? New research (in this week's journal Science) has shown that these butterflies have a sophisticated internal body clock – called a circadian clock – to adjust their position as the sun moves through the sky. But it seems the monarch's clock isn't in their brain, like ours is, but in their antennae. Professor Steven Reppert, from the Department of Neurobiology, University of Massachusetts Medical School in the USA explains the novel way they tested the theory.
Last on
Broadcasts