Main content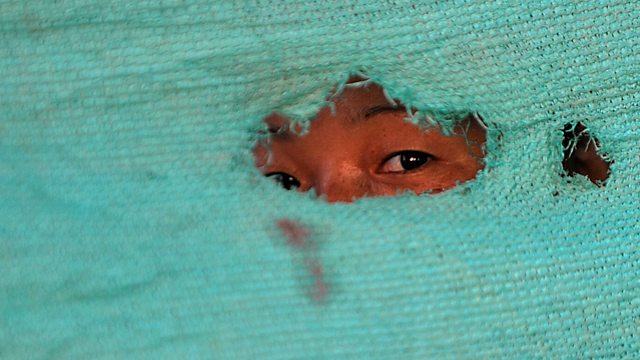 14/09/2009
Migration and Romanian family; Taking part in the Deaflympics; Treating an infection of jiggers.
Romanian Migration
To what lengths would you go to provide your family with luxuries like computers and TVs? Since the fall of communism it's estimated three million people have left Romania in search of jobs abroad and better pay.
It's a development that has impacted heavily on family life, as Tessa Dunlop reports.
Deaflympics
It's claimed to be one of the fastest growing sporting events in the world, with more than 4,000 athletes and support staff from around 85 countries taking part.
The 21st Deaflympics, which was held this year in Taiwan, brings together deaf athletes from around the world to compete. Reporter Cindy Sui talks to leading badminton player Rajiv Baggan.
Beating Jiggers
13 year old Kenyan, Amani Karisa, was infested with jiggers - the tiny fleas that burrow into the skin, especially when shoes are not worn.
Amani's jigger attack was particularly severe because his parents did not seek medical treatment for him. They claimed it would be against their religion.
Michael Kaloki reports on how the parents were jailed and they boy's feet were saved.