Main content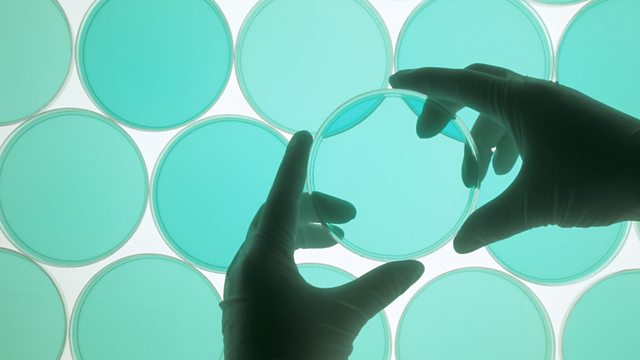 11/09/2009
The past, present and future of the Hubble Space Telescope as new images are revealed. Also how Google could help predict the effects of extinction and how bioclusters are helping biotech succeed.
HUBBLE SUCCESS
The new images from the Hubble Space telescope show that repairs carried out earlier in year have been a success. It's now expected that the long serving orbiting observatory will carry on until at least 2014. That's the good news, but what about other missions? A review of human space flight in the United States warns that current plans to replace the shuttle are not viable, so could Hubble and any future telescopes be our only way of looking far into the stars?
We look back at Hubble's ups and downs and ask BBC Science Correspondent Jonathan Amos what does the future hold for Hubble and for human space exploration?
GOOGLE CALCULATES EXTINCTION
The way organisms interact with each other in a particular ecosystem can be very complex. Scientists create food webs to see who eats what and how these links are vital for the survival of each individual species. But it's difficult to predict how these food webs will change if one species becomes extinct. A new approach using the search engine website Google may be able to help.
Dr. Stephano Allesina from the National Center for Ecological Analysis and synthesis at the University of California tells Science in Action how Google's Page Rank System can be applied to food webs.
BIOCLUSTERS VITAL FOR BIOTECH
How many of the scientific developments that we have reported on this programme have actually made it to market? The answer: not many. This is a problem that the biotechnology industry faces everyday; a plethora of great ideas but a lack of investment and business knowledge to turn a research project into a real marketable item.
Our reporter Mat Heywood has visited the site of a new biocluster that's being built in Israel. This is a specially designed massive science park, where institutions like universities and hospitals stand alongside small start up companies and even investment banks. The idea is that they can then talk and do business with each other. Claire Skentelbery from the Council of European BioRegions joins us on the programme to explain why this set up is vital for the biotechnology industry.
PERSONAL SPACE AND THE BRAIN
Have you ever felt that someone has invaded your personal space? But could crossing that invisible boundary that surrounds us and coming in far too close to someone be caused by faults in part of our brain? Jon Stewart speaks to Ralph Adolphs and Dan Kennedy from Caltech University in the United States whose research has just been published in the journal Nature Neuroscience.
Last on
Broadcasts