Main content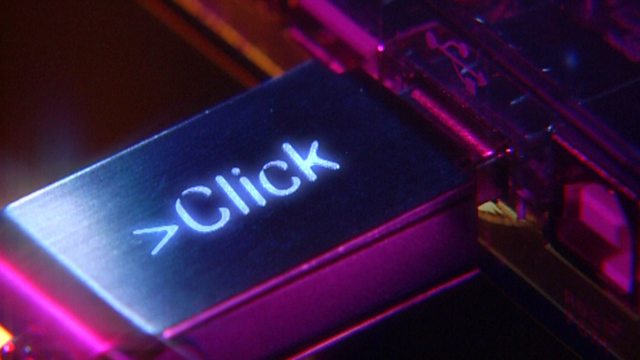 08/09/2009
Google books controversy, a new project to reunite missing Colombians, inside NYPD's Real Time Crime Centre, Vint Cerf Pt 2 on the need for better broadband speeds
GOOGLE BOOKS
This week sees the deadline for authors to opt out of Google's project to digitise millions of out-of-print books. But the plan has caused controversy, with some organisations accusing Google of monopolising the world's libraries. BBC technology journalist Maggie Shiels reports from Silicon Valley.
DISPLACED COLOMBIANS
10% of all Colombian citizens are currently 'displaced' from their hometowns. They've been forced to flee due to guerrilla violence, drug trafficking or land disputes.
Gareth speaks to Juan Sequeda from the University of Austin in Texas, who has spent the summer in Bogota researching a new project to reunite missing Colombians using semantic technology.
INSIDE NYPD
In New York, the murder rate has plummeted 80% in the past 15 years, despite cuts in law enforcement spending.
Could this be due to the increasingly sophisticated intelligence systems used to map, and investigate, crimes? Or is the increased surveillance and CCTV network infringing people's privacy? Ramon Goni goes inside NYPD's Real Time Crime Centre.
VINT CERF PART TWO
Internet forefather Vint Cerf is now Chief Internet Evangelist at Google, owners of YouTube. On average, 20 hours of video is uploaded to the site every minute. Vint talk to Simon Morton from Radio New Zealand about increasing need for faster broadband speeds.
DO YOU LIVE IN AFRICA?
If you live in Africa we want your views on the arrival of broadband to the continent. Are you benefiting from the new broadband services? Or are speeds still low and costs still high? If your country isn't connected to the fibre optic cable yet, how do you manage to get around slow internet speeds?
We'd like you to send us AUDIO or VIDEO clips of your views for a special edition of Digital Planet from Kenya on 15th September.
HOW TO SEND IN YOUR AUDIO/VIDEO CLIPS
MOBILE: Send them by MMS to +44 7725 100100
WEB: Upload them using the weblink below.
PLEASE MARK YOUR ENTRIES 'CONNECTED AFRICA - DIGITAL PLANET'
Chapters
Google Books

BBC technology reporter Maggie Shiels on the controversy behind Google books

Duration: 08:50

Colombia's internally displaced people

Gareth talks to Juan Sequeda about a new database project to reunite Colombian citizens

Duration: 06:29

NYPD Crime Mapping Centre

Ramon Goni reports on the intelligence technology inside New York's Police Department

Duration: 06:10

Vint Cerf - Part 2

Vint Cerf talks to Simon Morton from Radio New Zealand about the need for faster broadband

Duration: 03:11

Connected Africa

If you live in Africa we'd like you take part in our Connected Africa programme next week

Duration: 00:44