Main content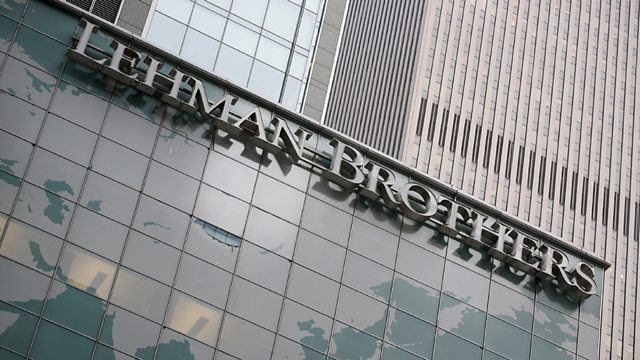 The Day That Lehman Died
A drama charting the collapse, not just of a bank, but of the stability of the world's financial system.
The Day That Lehman Died, by Matthew Solon. Recorded for World Drama in New York.
A drama charting the collapse of one of the oldest and largest investment banks in the world, which sparked the beginnings of the global recession.
On 15 September 2008, Lehman Brothers filed for the largest bankruptcy in US history. It sent the already unstable markets into an uncontrollable tailspin. How did the 'big beasts' of Wall Street make this critical decision? They held in their hands the future, not just of a bank, but the stability of the global financial system.
Starring: John Shea, John Rothman, Rob Campbell and Mark La Mara. Directed by John Dryden, Goldhawk Productions.
(Image: Lehman Brothers headquarters in New York City. Credit: Getty)
Last on

Broadcasts