Main content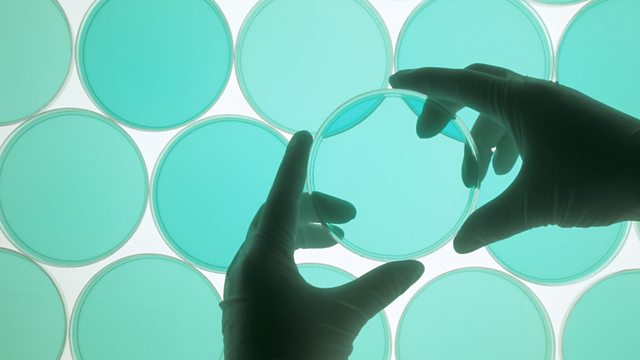 04/09/2009
This week on Science in Action; can geoengineering be a realistic solution to global warming, is the Earth about to face a huge solar storm and can tiny gold nanoparticles help diagnose lung cancer?
GEOENGINEERING AND CLIMATE CHANGE
What will happen if no new deal is agreed at the United Nations Climate Change Conference in Copenhagen later this year? The Agency is warning that this is the last chance for countries to agree a plan of action.
But could science – in the form of geoengineering – be used as a back-up plan?
This week the Royal Society in London published a report on geoengineering – using technology to try and manipulate the climate in order to counteract the effects of global warming.
As Sue Broom reports potential projects include reflecting sunlight away from the Earth and fertilising the oceans.
SOLAR STORMS
Could the Earth also be in danger from a huge solar storm? One is overdue and, as we hear on the programme, we are still very vulnerable to its potentially devastating effects.
On the 150th anniversary of the first documented solar storm Science in Action speaks to astronomer and author Stuart Clark. He describes how an amateur astronomer in England – Richard Carrington – saw a flare shoot out from a sunspot. Hours later the night turned blood red with an aurora that smothered two thirds of the Earth's sky. Back then it caused havoc, we find out what a similar storm could do now.
NANOTECHNOLOGY AND CANCER
Will a new nanotechnology breath test reduce the number of lung cancer deaths? Each year 1.3 million people die from the disease; often the cancer is discovered when it has spread and can no longer be removed, so an early diagnostic tool could potentially save lives.
Published in the journal Nature Nanotechnology the research, carried out by scientists in Israel, uses gold nanoparticles that have been attached to a microsensor. These can detect specific chemical vapours called volatile organic compounds which are found in the breath of lung cancer patients.
To explain the technology Science in Action spoke to Dr. Joseph Wafule Ndieryira from the Jomo Kenyatta University in Kenya and the London Centre for Nanotechnology, while Professor Stephen Spiro, the vice-chair of the British Lung Foundation, told the programme why developments like this are so important even if they are many years from being routinely used in hospitals.
WHY WE NEED SLEEP?
Science in Action finds out why we need sleep. Jon Stewart has visited Professor Jerry Spiegel at his laboratory full of sleeping animals at the Sepulveda Veterans Affairs Medical Center in Los Angeles, who has come up with what might be a controversial theory.
PESTIVAL
A festival that "celebrates insects in art, and the art of being an insect" has just opened in London. "Pestival" joins international artists, scientists and local communities to create art projects designed to help us better appreciate the biosphere we live in.
Geoff Watts has been finding out more.
Last on
Broadcasts