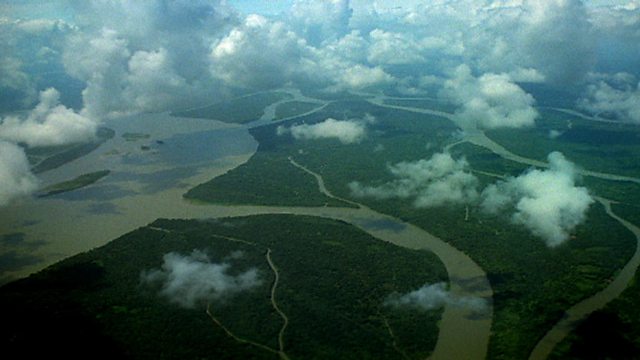 Mighty river
Spilling 45 million gallons of water per second into the ocean, the Amazon is the world's mightiest river. It carries a fifth of all the world's river water, and each year it floods vast areas of forest. Footage includes aerials of the Amazon, the river in spate, and a montage of the wildlife that lives in its waters and on its banks.
Featured in...
Find out how the Earth works.

Be captivated, informed and inspired by the world's wildlife.