Main content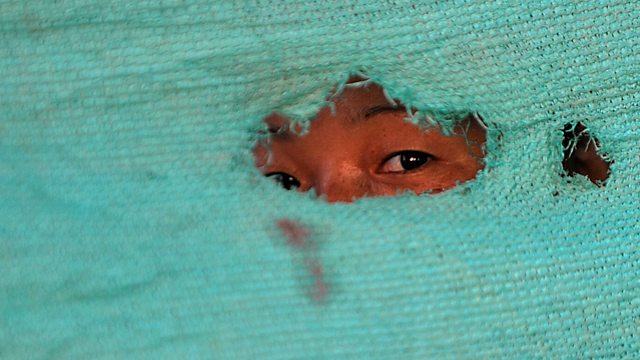 04/08/2009
On today's programme: Gujarati sailors; old age prisoners; fashionable burqas; RIP Benson the carp. With Lucy Ash.
Personal stories behind the news from all over the world. With Lucy Ash.
On today's programme: Gujarati sailors; old age prisoners; fashionable burqas; RIP Benson the carp.
Gujarati sailors
The monsoon season offers some respite to the Indian sailors who have to brave pirate attacks in their daily work. Sailing the seas around the Gulf of Aden and the east coast of Somalia is becoming increasingly dangerous. A recent report by the International Maritime Bureau, said pirate attacks worldwide have more than doubled in the first half of this year, mainly due to Somali piracy. Our correspondent Anna Cunningham visited the village of Salaya on India's Gujarati coast and found that piracy is having a very real impact on the life of this traditional sailing port.
OAP Prisoners
Prisoners aged over 60 are the fastest growing age group in prison in the UK. Longer prison sentences are the main reason, although DNA evidence also means that people are being convicted of crimes which took place many years ago. So how do old people cope in a place built for the young? Stuart Ware found himself on the wrong side of the law for the first time in his late fifties. Since his release he has been helping older prisoners with his organisation 'Restore 50+'.
Designer abayas
Two sisters from Dubai are jazzing up the abaya, or burqa, to give the conservative Islamic dress a twist. Reem and Hind Beljafla, from Dubai, have dared to make the abaya fashionable - by adding Swarkovski crystals, bright coloured bows, ribbons and making flattering cuts.
Goodbye to UK's biggest carp
Anglers in the UK are mourning the death of Benson, a 29kg common carp. During her all too short life, Benson was caught more than 60 times and put back into her home lake in Cambridgeshire. This week she was found dead - but was she poisoned or simply too greedy? Lucy spoke to Tony Bridgefoot, the owner of the lake where Benson lived.