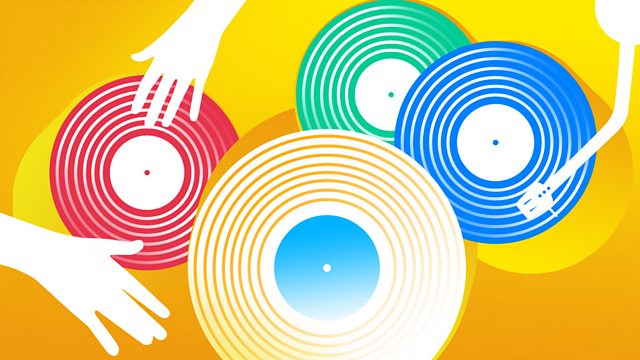 25/07/2009
Desmond Dekker, the first Jamaican singer to reach the US top ten with a purely Jamaican song opens the programme and is followed by two more success stories from the Caribbean: Ojalá que Llueva Café, a late 1980s hit by Juan Luis Guerra from the Dominican Republic, and Bahia Girl by the Trinidadian David Rudder released a couple of years earlier.
Malaika (meaning 'angel' in Swahili) has been covered many times but perhaps the best-known version remains Miriam Makeba's duet with Harry Belafonte from the 1960s. An air of mystery surrounds the Brazilian guitar playing duo Los Indios Tabajaras but one thing is for sure: their version of the Mexican tune Maria Elena spent many weeks in the top ten on both side of the Atlantic.
Two tracks from the francophone world end the programme: the title of Zouk-La-Sé Sèl Médikaman Nou Ni seems designed to trip up the unsuspecting presenter while Souzy Kasseya's La Telephone Sonne was a big hit not just in his adopted country of France but also throughout central Africa.
Tracks played in this week's programme:
Country: Jamaica
Title: Israelites
Artist: Desmond Dekker
CD Title: You Can Get It if…
Label: Trojan
Cat. Number: TJDDD239
Country: Domincan Republic
Title: Ojalá Que Llueva Café
Artist: Juan Luis Guerra
CD Title: Grandes Exitos
Label: Karen
Cat. Number: 1079-30177 2
Country: South Africa
Title: Malaika (My Angel)
Artist: Miriam Makeba
CD Title: The Essential Miriam Makeba
Label: Manteca
Cat. Number: MANTDBL502
Country: Brazil
Title: Maria Elena
Artist: Los Indios Tabajaras
CD Title: Maria Elena
Label: RCA Victor
Cat. Number: LSP-2822
Country: Trinidad
Title: Bahia Girl (Eddy Grant Remix)
Artist: David Rudder
CD Title: 7" 45
Label: London
Cat. Number: Lon 98
Country: French Antilles
Title: Zouk-La-Sé Sèl Médikaman Nou Ni
Artist: Kassav'
CD Title: 7" 45
Label: Greensleeves
Cat. Number: GRE 701
Country: Zaire/France
Title: Le Telephone Sonne
Artist: Souzy Kasseya
CD Title: 12" 45
Label: Earthworks
Cat. Number: ET 03
Last on
Mon 27 Jul 2009
02:32

GMT