Main content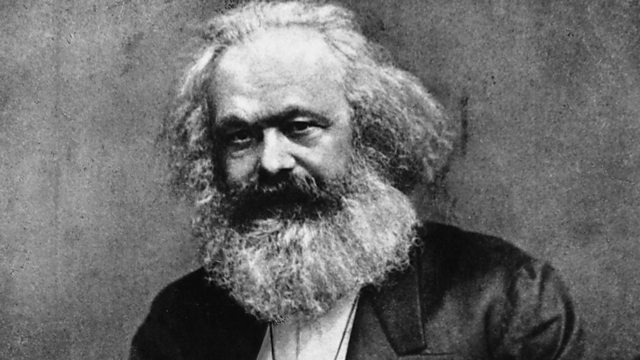 Marx
Melvyn Bragg discusses Karl Marx who once said that while other philosophers wanted to interpret the world, he wanted to change it. And he changed the world with his Communist Manifesto.
Melvyn Bragg and guests discuss Karl Marx. "Workers of the World Unite! You have nothing to lose but your chains", "Religion is the opium of the people", and "From each according to his abilities, to each according to his needs". That should be enough for most of you to work out whom Radio 4 listeners have voted as their favourite philosopher: the winner of the In Our Time Greatest Philosopher Vote, chosen from 20 philosophers nominated by listeners and carried through on an electoral tidal wave of 28% of our 'first-past-the-post' vote is the communist theoretician, Karl Marx.So, when you strip away the Marxist-Leninism, the Soviet era and later Marxist theory, who was Karl Marx? Where does he stand in the history of philosophy? He wrote in his Theses on Feuerbach, "Philosophers have only interpreted the world in various ways, the point, however, is to change it" - which begs the question, is he really a philosopher at all?With Anthony Grayling, Professor of Philosophy at Birkbeck College, University of London; Francis Wheen, journalist and author of a biography of Karl Marx; Gareth Stedman Jones, Professor of Political Science at Cambridge University.
Last on
Broadcasts

Featured in...
Browse the Victorian era within the In Our Time archive.

Browse the 19th Century era within the In Our Time archive.

From Altruism to Wittgenstein, philosophers, theories and key themes.