Main content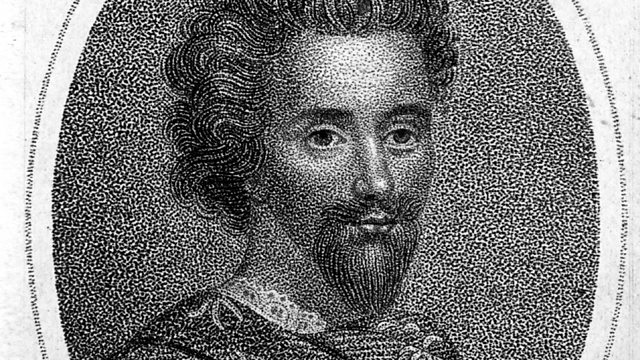 Marlowe
Melvyn Bragg discusses Christopher Marlowe; a forger, a brawler, a spy, but above all a playwright, a poet and the most celebrated writer of his generation.
Melvyn Bragg and guests discuss Christopher Marlowe. In the prologue to The Jew of Malta Christopher Marlowe has Machiavel say:"I count religion but a childish toy, And hold there is no sin but ignorance. Birds of the air will tell of murders past! I am ashamed to hear such fooleries.Many will talk of title to a crown. What right had Caesar to the empire? Might first made kings, and laws were then most sure When, like the Draco's, they were writ in blood."A forger, a brawler, a spy, a homosexual and accused of atheism but above all a playwright and poet, Christopher Marlowe was the most celebrated writer of his generation, bringing Tamburlaine, Faustus and The Jew of Malta to the stage and far outshining William Shakespeare during his lifetime. Then came his mysterious death at 29, days before he was due to appear on trial accused of heresy. Was he stabbed in an argument over a bill? Was he assassinated? And how does his work measure up to Shakespeare, a man who paid generous tribute and some say stole some of his best lines? Was Marlowe assassinated by the Elizabethan state? How subversive was his literary work? And had he lived as long as his contemporary Shakespeare, how would he have compared?With Katherine Duncan-Jones, Senior Research Fellow in the English Faculty of Oxford University; Jonathan Bate, Professor of English Literature, University of Warwick; Emma Smith, Lecturer in English, Oxford University.
Last on
Broadcasts

Featured in...
Browse the 16th Century era within the In Our Time archive.

Popular culture, poetry, music and visual arts and the roles they play in our society.