Main content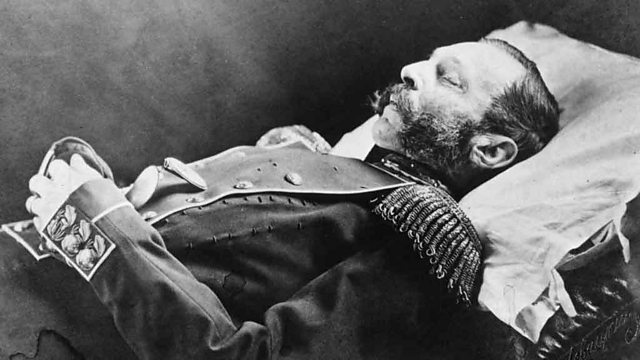 Tsar Alexander II's assassination
Melvyn Bragg discusses the assassination of Tsar Alexander II in 1881, by a gang of Russian terrorists, which led to start of the revolutionary era in Russia.
Melvyn Bragg and guests discuss the assassination of Tsar Alexander II. On 1st March 1881, the Russian Tsar, Alexander II, was travelling through the snow to the Winter Palace in St Petersburg. An armed Cossack sat with the coach driver, another six Cossacks followed on horseback and behind them came a group of police officers in sledges. It was the day that the Tsar, known for his liberal reforms, had signed a document granting the first ever constitution to the Russian people.But his journey was being watched by a group of radicals called 'Narodnaya Volya' or 'The People's Will'. On a street corner near the Catherine Canal, they hurled the first of their bombs to halt the Tsar's iron-clad coach. When Alexander ignored advice and ventured out onto the snow to comfort his dying Cossacks, he was killed by another bomber who took his own life in the blast.Why did they kill the reforming Tsar? What was the political climate that inspired such extreme acts? And could this have been the moment that the Russian state started an inexorable march towards revolution?With Orlando Figes, Professor of History at Birkbeck College, University of London; Dominic Lieven, Professor of Russian Government, London School of Economics; Catriona Kelly, Professor of Russian, Oxford University.
Featured in...
Browse the 19th Century era within the In Our Time archive.

Historical themes, events and key individuals from Akhenaten to Xenophon.