Main content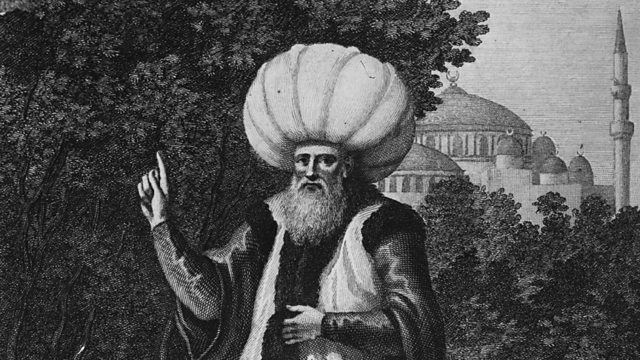 The Abbasid Caliphs
Melvyn Bragg discusses the Abbasid Caliphs, dynastic rulers of the Islamic world between the middle of the eighth and the tenth centuries, who headed a multi-cultural Muslim empire.
Melvyn Bragg and guests discuss the Abbasid Caliphs, dynastic rulers of the Islamic world from the mid eighth to the tenth century. They headed a Muslim empire that extended from Tunisia through Egypt, Syria, Arabia, and Persia to Uzbekistan and the frontiers of India. But unlike previous conquerors, the Abbasid Caliphs presided over a multicultural empire where conversion was a relatively peaceful business. As Vikings raided the shores of Britain, the Abbasids were developing sophisticated systems of government, administration and court etiquette. Their era saw the flowering of Arabic philosophy, mathematics and Persian literature. The Abbasids were responsible for patronising the translation of Classical Greek texts and transmitting them back to a Europe emerging from the Dark Ages. So who were the Abbasid Caliphs and how did they come to power? What was their cultural significance? What factors can account for their decline and fall? And why do they represent a Golden Age of Islamic civilisation? With Hugh Kennedy, Professor of History at the University of St Andrews; Robert Irwin, Senior Research Associate at the School of Oriental and African Studies; University of London; Amira Bennison, Senior Lecturer in Middle Eastern and Islamic Studies at the University of Cambridge.
Last on
Broadcasts

Featured in...
Browse the Medieval era within the In Our Time archive.

Historical themes, events and key individuals from Akhenaten to Xenophon.