Main content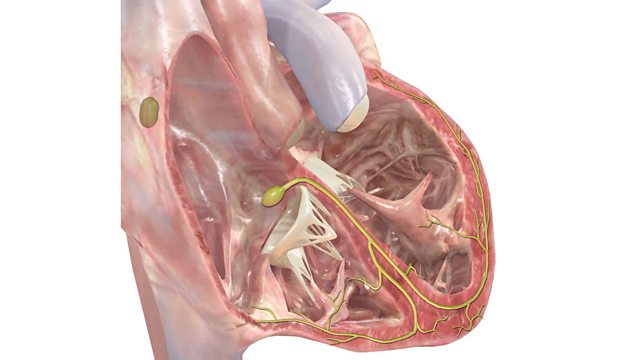 The Heart
Melvyn Bragg and guests discuss the history of ideas about the heart, a symbol to our spiritual, emotional, and moral core.
Melvyn Bragg and guests discuss the heart. Aristotle considered the heart to be the seat of thought, reason and emotion. The Roman physician Galen located the seat of the passions in the liver, the seat of reason in the brain, and considered the heart to be the seat of the emotions. It was not until the 17th century that the physician William Harvey wrote in the preface to his thesis On the Motion of the Heart and Blood in Animals, a letter addressed to King Charles I. 'The heart of animals is the foundation of their life, the sovereign of everything within them...from which all power proceeds. The King, in like manner, is the foundation of his kingdom, the sun of the world around him, the heart of the republic, the foundation whence all power, all grace doth flow'. Harvey was probably wise to address the King in this manner, for what he laid out in his groundbreaking text challenged scientific wisdom that had gone unquestioned for centuries about the true function of the heart. Organs had been seen in a hierarchical structure with the heart as the pinnacle. But Harvey transformed the metaphor into something quite different: the heart as a mechanistic pumping device. How had the Ancient Greeks and Islamic physicians understood the heart? What role did the bodily humours play in this understanding? Why has the heart always been seen as the seat of emotion and passion? And why was it that despite Harvey's discoveries about the heart and its function, this had limited implications for medical therapy and advancement? With David Wootton, Anniversary Professor of History at the University of York; Fay Bound Alberti, Research Fellow at the Wellcome Unit for the History of Medicine at the University of Manchester; Jonathan Sawday, Professor of English Studies at the University of Strathclyde.
Last on
Broadcasts

Featured in...
Scientific principles, theory, and the role of key figures in the advancement of science.