Main content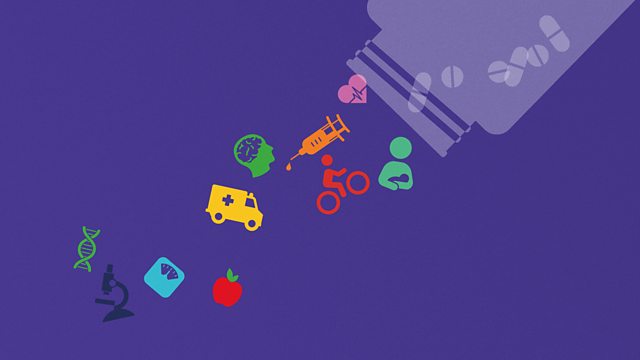 15/06/2009
Should parents who refuse to take their children for vaccination be denied places at school? How people cope with bereavement where there is no body. And why witnessing rudeness is bad for us.
Bereavement without a body
Specialist counsellors are providing support to family and friends who've been bereaved after Flight AF 447 disappeared on its way from Rio de Janeiro to Paris. Some bodies have been recovered from the Atlantic Ocean and are now being identified by the authorities. But it's unlikely that all of the bodies will be recovered – a fact which could have an effect on the grieving process according to psychologist Donald MacLeod, who's supported many people following disasters like the crush at Hillsborough football ground in the UK, where 96 people died.
Compulsory Vaccinations?
In the UK some parents are still refusing to have their children vaccinated against measles, mumps and rubella after a false scare linked the MMR vaccine with autism. There is no evidence of a link. To reduce the risk of outbreaks of diseases like measles, the public health expert Sir Sandy Macara is calling for primary schools to ban children from attending if they've not had their vaccinations. Compulsory vaccinations are already a fact of life in countries like Australia and the United States – with some exemptions for religious or personal reasons. Dr Saad Omer – who's an Assistant Professor of Public Health at Emory University in the US – says that policy makers need to be careful if they change the rules in the UK – as there could be a backlash against vaccination.
Flu Pandemic
The World Health Organisation has confirmed that swine flu is the first global flu pandemic in forty years. There are now outbreaks in 74 different countries. The tipping point was Australia, where the number of cases has more than quadrupled in a week. Dr Colin Russell, who's Head of Epidemiology at the Centre for Pathogen Evolution at the University of Cambridge in the UK explains the difference between this pandemic - and the seasonal flu we see every year.
Rudeness
No one likes being shouted at. Bullying in the workplace can have a serious impact on mental health - but in some businesses it can be seen as a tool to motivate people to do well. New research has found that simply witnessing a person being rude to someone else can have some serious effects. Dr Amir Erez who's a psychologist at the University of Florida, set up an experiment where people thought they'd come in for a study on personality, but seven minutes after they'd got started another student who's in on the whole thing comes in late with an excuse. He discovered that if the supervisor was rude to the late student then the rest of the class's performance would suffer – they'd remember less and be less creative.