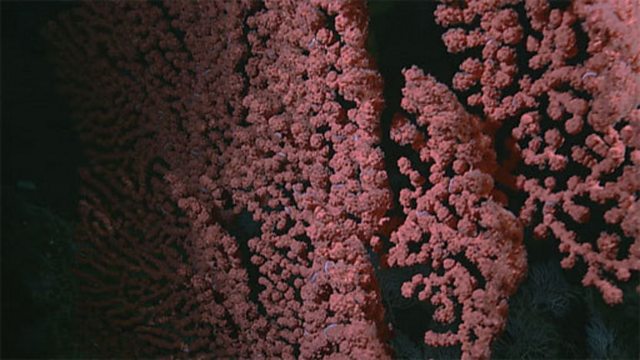 Drowned volcanoes
The crew was sceptical about reports of colourful communities on these sea mounts, but 1.5km down the combination of a rocky volcanic substrate with a nutrient-rich current leads to a profusion of life. Red is virtually invisible in deep sea, so these extraordinary gardens of red gorgonians and orange sponges are effectively camouflaged.
Featured in...
Find out how the Earth works.

Watch the best video clips of the BBC series Planet Earth.

Be captivated, informed and inspired by the world's wildlife.